Tip BARCELONA – VALENCIA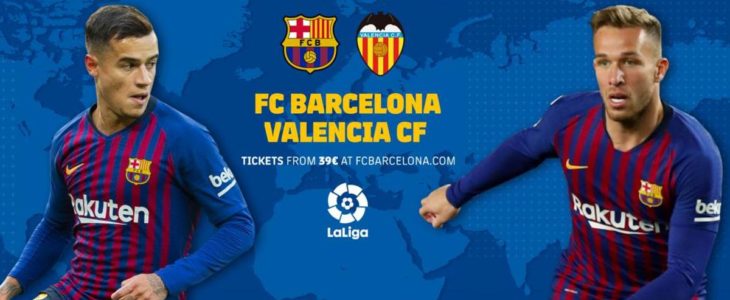 Barcelona have already won La Liga and go for the league and cup double when facing Valencia in the final of the Copa del Rey. They have won the trophy for the past four seasons and a win here will make them the first club to ever win the Copa del Rey five times in a row. Barcelona come into this game having won only one of their last four games. The first of those saw them field a reserve side and lose 2-0 at Celta Vigo and was followed by that unforgettable (well forgettable if you support Barca) night at Anfield. Their only win was a 2-0 home defeat of Getafe and they ended their league season with a 2-2 draw at Eibar with two more goals for Lionel Messi. Notable wins for Barcelona on their way to this final were against Real Madrid and Sevilla.
They have won this trophy on the previous occasions (compared to 30 victories for their opponents) with their last win in 2008. It's been a good week for them for the Champions League with a win at Real Valladolid. They almost missed out on the semi-final Europa League to Arsenal. Winning their last three league games did the job and they are back on top form now. To get this far, they have gotten away from Getafe and Real Betis. They were knocked out of this competition last year by Barcelona so will fancy some revenge here. A bet on over 2.5 goals in what should be an exciting final is the suggested bet.