Santa Clara – Guimaraes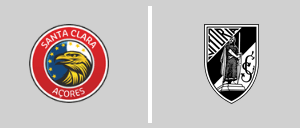 Santa Clara have been  performing excellent so far this season, with the team beating Nacional in the league while eliminating Guimaraes in the Portuguese Cup. The hosts aim to record yet another victory against Guimaraes, and we are positive to expect  an attacking style of play.
The away team, on the other hand, are hungry for revenge. Vitoria Guimaraes will pursue their third consecutive win in the Primera Liga, but beating Santa Clara away is not an easy task. Agu, Mascheranas and Vakaso are likely to miss the match due to injuries. As for the home team Krisan and Kunya Korea have recovered and will take part in the match
Given the equal strengths of both teams, we believe that the clash will end in a draw.
This match will be played on 21/12/2020 at 22:15