Chelsea – Villareal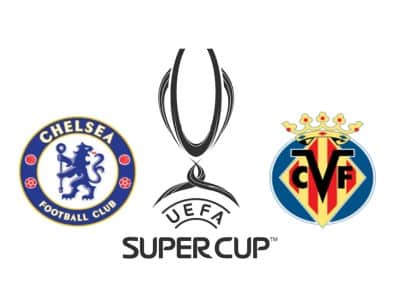 The UEFA Super Cup will be played this Wednesday and the Chelsea vs Villareal duel should prove to be very exciting. Winning the Champions League for the second time in their history obviously made the last season for Chelsea one of their best ever, but the Blues also had other respectable results. For example, they also reached the FA Cup final, where they lost to Leicester City in a thrilling match. In the league, Chelsea struggled to get into the Top 4, but they did it in the end thanks to Leicester failing to win their game in the last round.
The last season was truly historic for Villarreal since they've managed to win their first-ever European trophy with a win over Manchester United in the Europa League final. However, that effort did affect the team's performance in La Liga since Villarreal ended the season in the 7th place in the standings.
It's hard to decide whether Chelsea winning the Champions League was a bigger surprise than Villarreal winning Europa League, but that turn of events will pit these two clubs against each other for the first time ever. Chelsea had better results in friendly matches than Villarreal and it's obvious that they are the better team, so our prediction is for Chelsea to win this game.
This match will be played on 11/08/2021 at 22:00.