Finland – France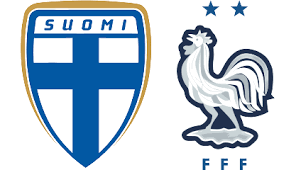 Finland are set to play France at the Helsinki Olympic Stadium on Tuesday for a World Cup qualifying game. Finland come into this game on the back of a 3-1 win over Ivaylo Petev's Bosnia and Herzegovina. France, on the other hand, beat Talgat Baysufinov's Kazakhstan 8-0 recently.
In 10 head-to-head encounters between the two sides, France hold the clear advantage. They have won nine games and lost one. The two countries last faced each other earlier this year, with France beating Finland 2-0.
Finland have produced some good performances recently. They have some talented players and are capable of causing problems to the opposition. There is no denying the quality of France, and one only needs to look at the players Deschamps has left out in order to understand the strength of their roster. France, as against almost all international opposition, will be favourites to win.
This match will be played on 16/11/2021 at 21:45.