Belgium – Russia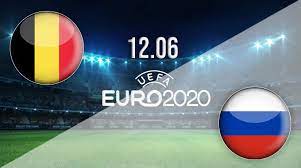 Belgium are set to play Russia at the Gazprom Arena on Saturday in the group stage of Euro 2020. Belgium come into this game on the back of a 1-0 win over Zlatko Dalic's Croatia on Monday in an international friendly game. Russia, on the other hand, beat Yasen Petrov's Bulgaria 1-0, thanks to a late penalty.
Belgium have named a strong squad, although there are a few injury concerns for the game against Russia, while Russia have no known injury concerns.
In seven head-to-head encounters between the two sides, Belgium hold the clear advantage. They have won five games and drawn two. The two countries last faced each other in 2019, with Belgium beating Russia 4-1.
This is probably the last chance for Belgium's golden generation to win an international trophy and we think they'll take all the points.
This match will be played on 12/06/2021 at 22:00.